To je zanesljivo najbolj zlobna aplikacija za ljubitelje serije "Game of Thrones".
Aplikacija Spoiled.io  definitivno cilja na to, da ujezi vaše prijatelje, deluje pa tako, da bo prijateljem (ali sovražnikom), ki jih navedete, poslala spojlerje samo nekaj ur po predvajanju nove epizode na HBO. Prijatelji prejmejo tekstualna sporočila, ki so seveda, da izpade še bolj zlobno, anonimna.
Jasno, zadovoljstvo, da spravite ob živce svoje prijatelje, stane in sicer 0,99$. Aplikacija se je pojavila prav pred zaključkom šeste sezone, ki jo nestrpno pričakuje pol planeta.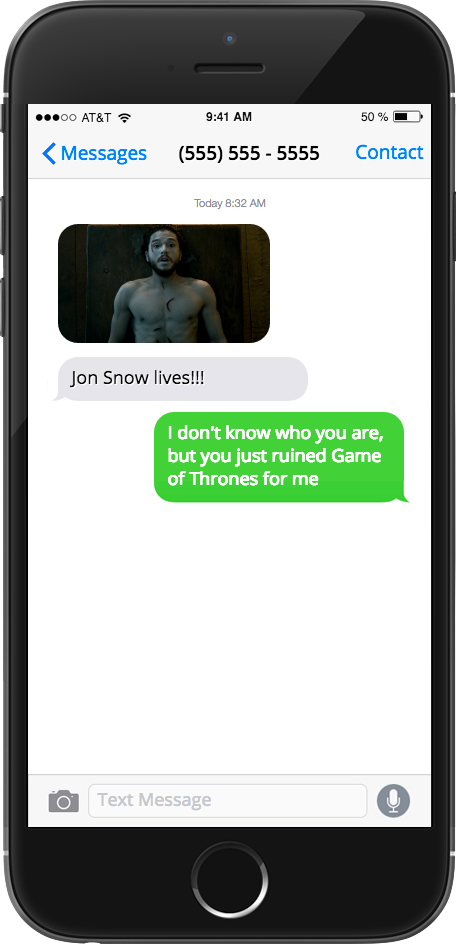 Vir: mashable.com