"Kam greva zvečer?" "Ne vem, vseeno mi je! Kam bi ti?" "Jah, tudi meni je vseeno!"
Ta spletna stran rešuje vaše muke, kam na res dobro zabavo. Kako? Tako, da vam predlaga, kje je ta večer najboljša zabava.
Spletna stran z imenom "Where the Fuck Should I Go For Drinks?" od vas zahteva samo, da vtipkate lokacijo, za ostalo poskrbi sama. Nastala je, inspirirana s spletno stranjo "What the Fuck Should I Make For Dinner".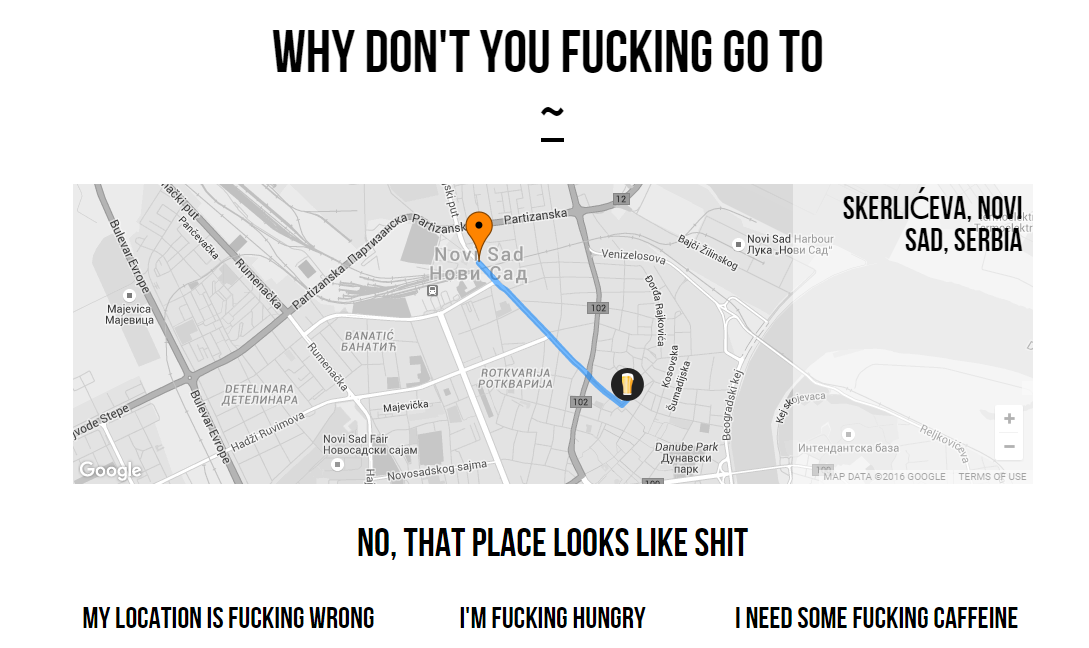 Dostopni sta aplikaciji tako za Android kot iOS. Vaša naloga je samo, da vtipkate, kje se nahajate, in odidete na tisto pijačo, katero vam svetujejo, zakaj pa ne?!